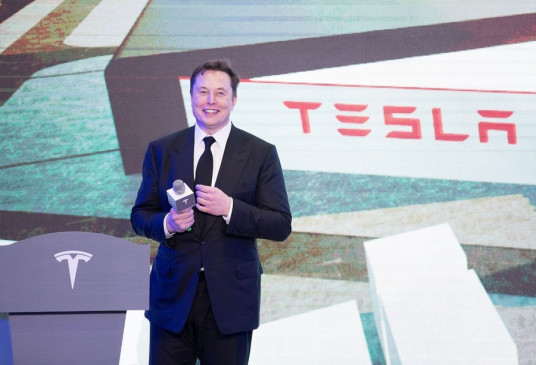 Digital Desk, San Francisco. Elon Musk's Tesla missed its target of 50 per cent growth in production and deliveries for 2022. Tesla's stock fell nearly 65 percent last year during Musk's $44 billion Twitter acquisition. The automaker needed to sell 495,760 vehicles in its fourth quarter to post 50 percent growth. Tesla produced more than 439,000 vehicles and delivered more than 405,000 vehicles in the fourth quarter.
In 2022, vehicle deliveries increase 40 percent (year-over-year) to 1.31 million, while production increases 47 percent (year-over-year) to 1.37 million. However, in Tesla's fourth quarter, deliveries exceeded the 343,830 vehicles sold in the third quarter.
"We continued to move toward a more equal regional mix of vehicle manufacturing, which again led to a further increase in the number of cars in transit at the end of the quarter," the company said in a statement late Monday. Investors fear that the Covid situation in China and supply chain related challenges will further affect Tesla sales.
Tesla CEO Musk has become the first person to lose $200 billion from his net worth. His wealth further diminished after he bought Twitter for $44 billion. Meanwhile, Tesla announced price drops on several of its models in a bid to sell more vehicles, offering discounts of up to $7,500 for its Model 3 and Model Y vehicles.
Source: IANS
Disclaimer: This is a news published directly from IANS news feed. With this, the team of bhaskarhindi.com has not done any editing. In such a situation, any responsibility regarding the related news will be of the news agency only.